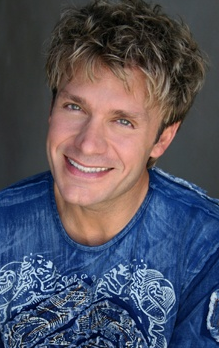 Vic Mignogna
(born August 27, 1962 in Greensburg, Pennsylvania) is an American musician and voice actor.
He's known for voicing: Broly in Dragon Ball Z: Broly: The Legendary Super Saiyan, Edward Elric in Fullmetal Alchemist and Fullmetal Alchemist: Brotherhood, Ikkaku Madarame in Bleach and Tamaki Suo in Ouran High School Host Club.
Animation Voice Work
Animation - Dubbing
Movies
Web Animation
Anime Voice Work
Anime - Dubbing
Anime Shorts - Dubbing
Movies - Dubbing
OVA - Dubbing
Web Anime - Dubbing
Video Games
Video Games
Video Games - Dubbing
Trivia
Number of VA titles on this wiki: (140)
Number of VA Dubbing titles on this wiki: (127)
Years active on this wiki: 2004-2017.
Encouraged by his friend John Gremillion to audition for ADV Films.
Ad blocker interference detected!
Wikia is a free-to-use site that makes money from advertising. We have a modified experience for viewers using ad blockers

Wikia is not accessible if you've made further modifications. Remove the custom ad blocker rule(s) and the page will load as expected.