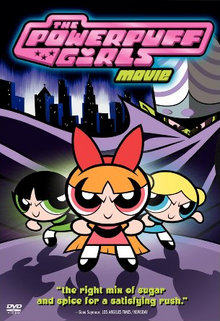 The Powerpuff Girls Movie
is a 2002 American animated action film based on the Cartoon Network animated television series
The Powerpuff Girls
. Produced by Cartoon Network Studios for Warner Bros. Pictures and Cartoon Network, the film debuted in the United States on July 3, 2002.
Voice Cast
Additional Voices
Additional Voices (Uncredited)
Ad blocker interference detected!
Wikia is a free-to-use site that makes money from advertising. We have a modified experience for viewers using ad blockers

Wikia is not accessible if you've made further modifications. Remove the custom ad blocker rule(s) and the page will load as expected.