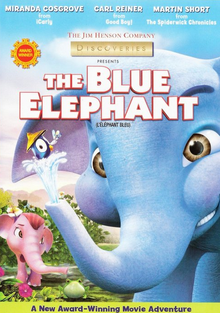 The Blue Elephant
, originally known as
Khan Kluay
(ก้านกล้วย) is a Thai computer-animated feature film based on "Chao Praya Prab Hongsawadee" by Ariya Jintapanichkarn. The film was released on May 18, 2006 in Thailand and direct-to-video in North America on September 2, 2008.
English Voice Cast
Starring
Cast (In Alphabetical Order)
Loop Group
Ad blocker interference detected!
Wikia is a free-to-use site that makes money from advertising. We have a modified experience for viewers using ad blockers

Wikia is not accessible if you've made further modifications. Remove the custom ad blocker rule(s) and the page will load as expected.