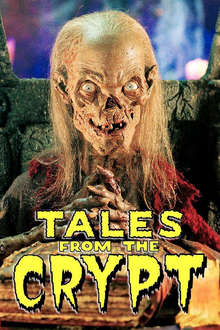 Tales from the Crypt
is an American horror anthology television series that ran from June 10, 1989 to July 19, 1996, on the premium cable channel HBO for seven seasons with a total of 93 episodes.
Voice Cast
Animation Voices
Ad blocker interference detected!
Wikia is a free-to-use site that makes money from advertising. We have a modified experience for viewers using ad blockers

Wikia is not accessible if you've made further modifications. Remove the custom ad blocker rule(s) and the page will load as expected.