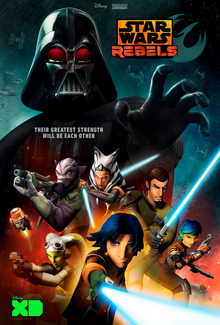 Star Wars Rebels: The Siege of Lothal
is a one-hour television movie that serves as the second season premiere of the animated television series
Star Wars Rebels
. It was written by co-executive producer Henry Gilroy and directed by Bosco Ng and Brad Rau. The movie premiered on April 18, 2015 at Celebration Anaheim, and made its television debut on June 20, 2015 on Disney XD.
Starring
Ad blocker interference detected!
Wikia is a free-to-use site that makes money from advertising. We have a modified experience for viewers using ad blockers

Wikia is not accessible if you've made further modifications. Remove the custom ad blocker rule(s) and the page will load as expected.