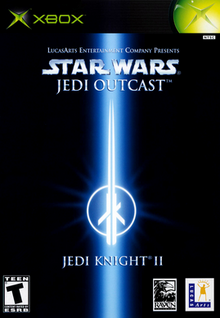 Star Wars Jedi Knight II: Jedi Outcast
is a first- and third-person action game developed by Raven Software and published by LucasArts and Activision. The PC version was released in March 26, 2002 and the Mac OS X, Xbox and Nintendo GameCube versions were released in November 2002.
Voice Cast
Ad blocker interference detected!
Wikia is a free-to-use site that makes money from advertising. We have a modified experience for viewers using ad blockers

Wikia is not accessible if you've made further modifications. Remove the custom ad blocker rule(s) and the page will load as expected.