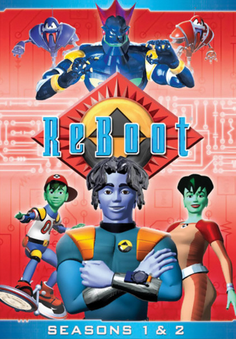 ReBoot
is a Canadian CGI-animated action-adventure cartoon series that originally aired between September 10, 1994 and January 24, 1998. It was produced by Vancouver-based production company Mainframe Entertainment, Alliance Communications, BLT Productions and created by Gavin Blair, Ian Pearson, Phil Mitchell and John Grace.
Starring the Voices of
and special guest appearance by
Ad blocker interference detected!
Wikia is a free-to-use site that makes money from advertising. We have a modified experience for viewers using ad blockers

Wikia is not accessible if you've made further modifications. Remove the custom ad blocker rule(s) and the page will load as expected.