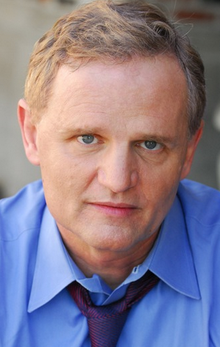 Nick Jameson
is an American actor, composer, musician, producer, songwriter and voice actor.
Animation Voice Work
Animation
Direct-to-Video Movies
Movies
Movies - Dubbing
Shorts
A Kitty Bobo Show (2001) - Monkey Carl
Star Wars: Clone Wars (2003-2005) - Chancellor Palpatine/Darth Sidious, Main Techno Union Scientist
What A Cartoon! (1996-1997) - Bird (ep45), Cat#1 (ep29), Chauffeur (ep38), Cook (ep38), Cop (ep45), Dinosaur (ep45), Guard (ep45), Old Man (ep38), Scientist (ep45), Simon (ep29), Truck Driver (ep29)
TV Specials
Web Animation
Audiobook/Comic Voice Work
Audio Drama
Live-Action Voice Work
Direct-to-Video Movies
Movies
Video Games
Video Games
Video Games - Dubbing
Trivia
Number of VA titles on this wiki: (157)
Number of VA Dubbing titles on this wiki: (9)
Years active on this wiki: 1992-2014.
Ad blocker interference detected!
Wikia is a free-to-use site that makes money from advertising. We have a modified experience for viewers using ad blockers

Wikia is not accessible if you've made further modifications. Remove the custom ad blocker rule(s) and the page will load as expected.