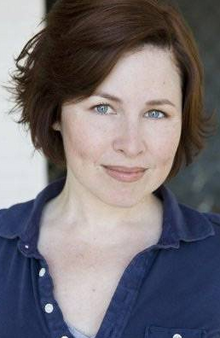 Luci Christian
(born March 18, 1973 in Hamilton, Texas) is an American voice actress and ADR script writer.
She's known for voicing: Kaname Chidori in Full Metal Panic!, Nagisa Furukawa in Clannad and Clannad: After Story, Nami in One Piece and Tenma Tsukamoto in School Rumble.
Animation Voice Work
Animation - Dubbing
Michel (2006-2007) - Poyo, Anna (ep10), Birdie the Fairy (ep22), Clara the Fairy (ep20), Elka Fairy (ep24), Fairy (ep26), Iny (ep17), Maria (ep15), Stonie Fairy (ep25), Thunder Fairy (ep21), Treenie Fairy (ep25), Will (ep3)
Anime Voice Work
Anime - Dubbing
Anime Shorts
Anime Shorts - Dubbing
Movies - Dubbing
Web Anime - Dubbing
Live-Action Voice Work
Direct-to-Video Movies - Dubbing
Video Games
Video Games
Video Games - Dubbing
Trivia
Number of VA titles on this wiki: (67)
Number of VA Dubbing titles on this wiki: (65)
Years active on this wiki: 2003-2017.
External Links
Ad blocker interference detected!
Wikia is a free-to-use site that makes money from advertising. We have a modified experience for viewers using ad blockers

Wikia is not accessible if you've made further modifications. Remove the custom ad blocker rule(s) and the page will load as expected.