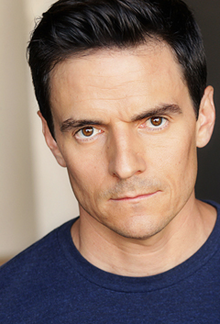 Henry Mitchell Dittman
(born December 13, 1971 Los Angeles, California) is an American actor and host.
He's known for voicing: Kabuto Yakushi in Naruto.
Anime Voice Work
Anime - Dubbing
Naruto: Shippūden (2010-2017) - Kabuto Yakushi, Allied Ninja (ep316), Allied Ninja D (ep270), Cloud Ninja (ep256), Ensui Nara, Farmer (ep118), Interrogation Ninja A (ep220), Kakko, Sagan, Samurai (ep272), Tekka Uchiha (ep358)
Zatch Bell! (2006-2008) - Kafk Sunbeam
Movies - Dubbing
Video Games
Video Games
Video Games - Dubbing
Trivia
Number of VA titles on this wiki: (28)
Number of VA Dubbing titles on this wiki: (20)
Years active on this wiki: 2003-2017.
Ad blocker interference detected!
Wikia is a free-to-use site that makes money from advertising. We have a modified experience for viewers using ad blockers

Wikia is not accessible if you've made further modifications. Remove the custom ad blocker rule(s) and the page will load as expected.