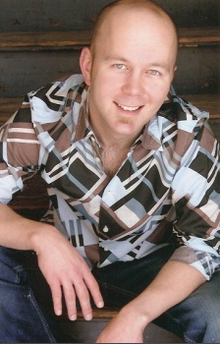 Christopher Robin Sabat
(born April 22, 1973 in Washington, D.C.) is an American ADR director, line producer and voice actor.
He's known for voicing: Alex Louis Armstrong in Fullmetal Alchemist, Kazuma Kuwabara in YuYu Hakusho: Ghost Files, Roronoa Zoro in One Piece and Vegeta, Piccolo and Yamcha in Dragon Ball.
Animation Voice Work
Web Animation
Anime Voice Work
Anime - Dubbing
Anime Shorts - Dubbing
Movies - Dubbing
OVA - Dubbing
Web Anime - Dubbing
Live-Action Voice Work
Direct-to-Video Specials
Video Games
android/iOS Games
Video Games
Video Games - Dubbing
Trivia
Number of VA titles on this wiki: (157)
Number of VA Dubbing titles on this wiki: (123)
Years active on this wiki: 1999-2017.
Ad blocker interference detected!
Wikia is a free-to-use site that makes money from advertising. We have a modified experience for viewers using ad blockers

Wikia is not accessible if you've made further modifications. Remove the custom ad blocker rule(s) and the page will load as expected.