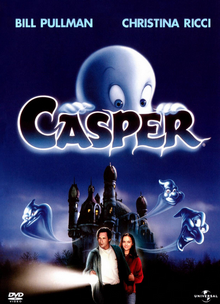 Casper
is a 1995 American family comedy fantasy film based on the Casper the Friendly Ghost animated cartoons and comic books. It was released on May 26, 1995 by Universal Pictures.
The film stars: Christina Ricci, Bill Pullman, Cathy Moriarty, Eric Idle.
Voice Cast
Cast in Order of Appearance
Ad blocker interference detected!
Wikia is a free-to-use site that makes money from advertising. We have a modified experience for viewers using ad blockers

Wikia is not accessible if you've made further modifications. Remove the custom ad blocker rule(s) and the page will load as expected.